Women in Business: Fall Dinner
October 3, 2023 (5:30 PM - 10:00 PM) (PDT)
Description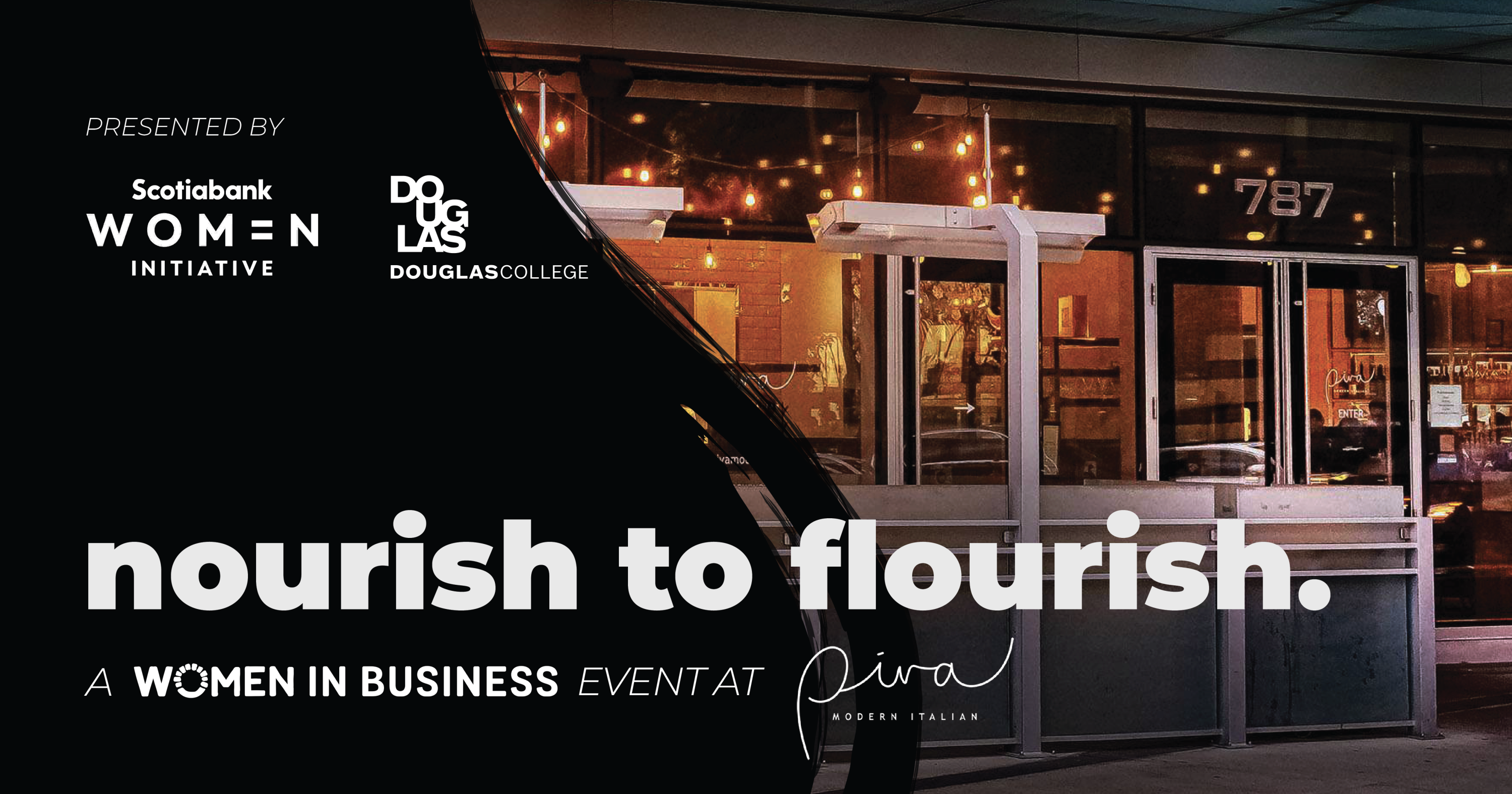 A Women in Business Event: Nourish to Flourish presented by The Scotiabank Women Initiative, Douglas College at Piva Modern Italian. The evening will include a three-course meal and cocktail created by Executive Chef Subraaz Abdullah and an inspiring panel of successful female founders. They will share insights on how they stay healthy, strong, and resilient amid the daily challenges we face. In a time when achieving balance can seem elusive and thriving feels like an uphill battle, they will unpack how they cope and succeed.


PANELISTS
Dr. Allana Polo | Founder & Owner, Polo Health + Longevity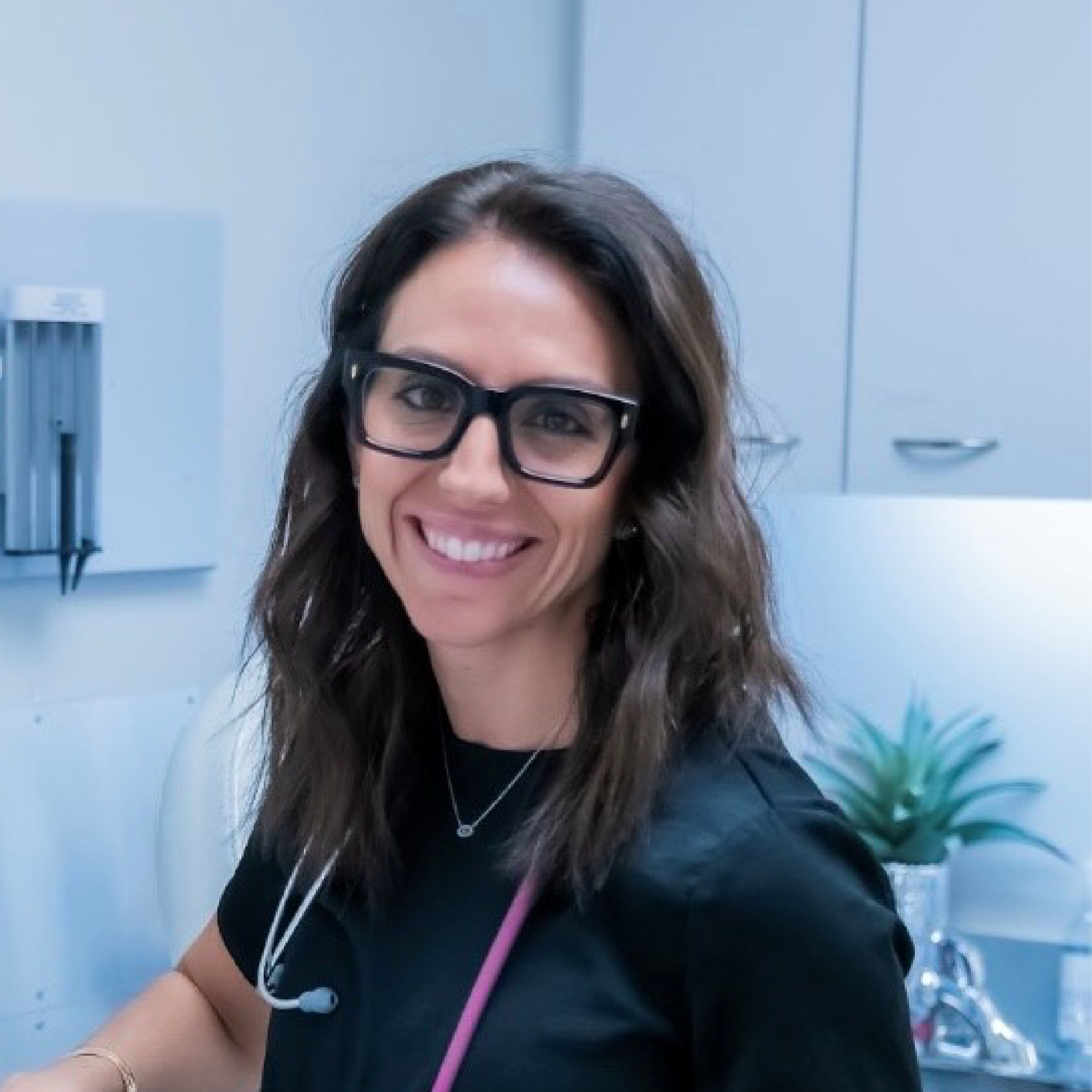 Dr. Allana Polo is a certified Naturopathic Physician and dedicated wellness advocate. The Founder and Owner of Polo Health + Longevity Centre, an integrated health clinic honoured with a Platinum Award for excellence. Renowned for her expertise in healthy weight loss, nutrition, hormone balance, and the intricate relationship between stress and weight gain, Dr. Polo has graced the screens of various news outlets, including Global Television and CTV. She is a sought-after speaker who imparts her wisdom at medical conferences and seminars. Dr. Allana Polo's fervour for Naturopathic Medicine is unwavering, as she passionately believes in the potential for healing and balance in every individual. Her commitment lies in crafting personalized treatment plans, rooted in identifying the underlying causes of illness, tailored to each patient's unique health goals and their place in their healing journey.

Dr. Mehrsa Raeiszadeh | Co-Founder of Mintlist

Dr. Mehrsa Raeiszadeh, recognized as the 2022 Woman of the Year in Canada by Bay Street Bull and a Forty under 40 honoree by BIV, serves as the Co-Founder and COO of MintList Technologies Inc. Mehrsa grew up overcoming challenges: growing up in Iran as a woman, mastering her ADHD, breaking national swimming records, or completing her Ph.D. at Georgia Tech in 3 years with over 20 publications and patents. Driven by her problem-solving acumen, adaptability, and commitment to diversity, Mehrsa co-founded MintList, aiming to revolutionize the automotive industry through data-driven empowerment. Collaborating with esteemed partners such as Industrial Alliance, Carfax, and RBC, her mission is to bridge the gap between technology and the auto sector.

Leah Yard | Founder of Leah Yard Designs and host of the "Voted Least Likely" podcast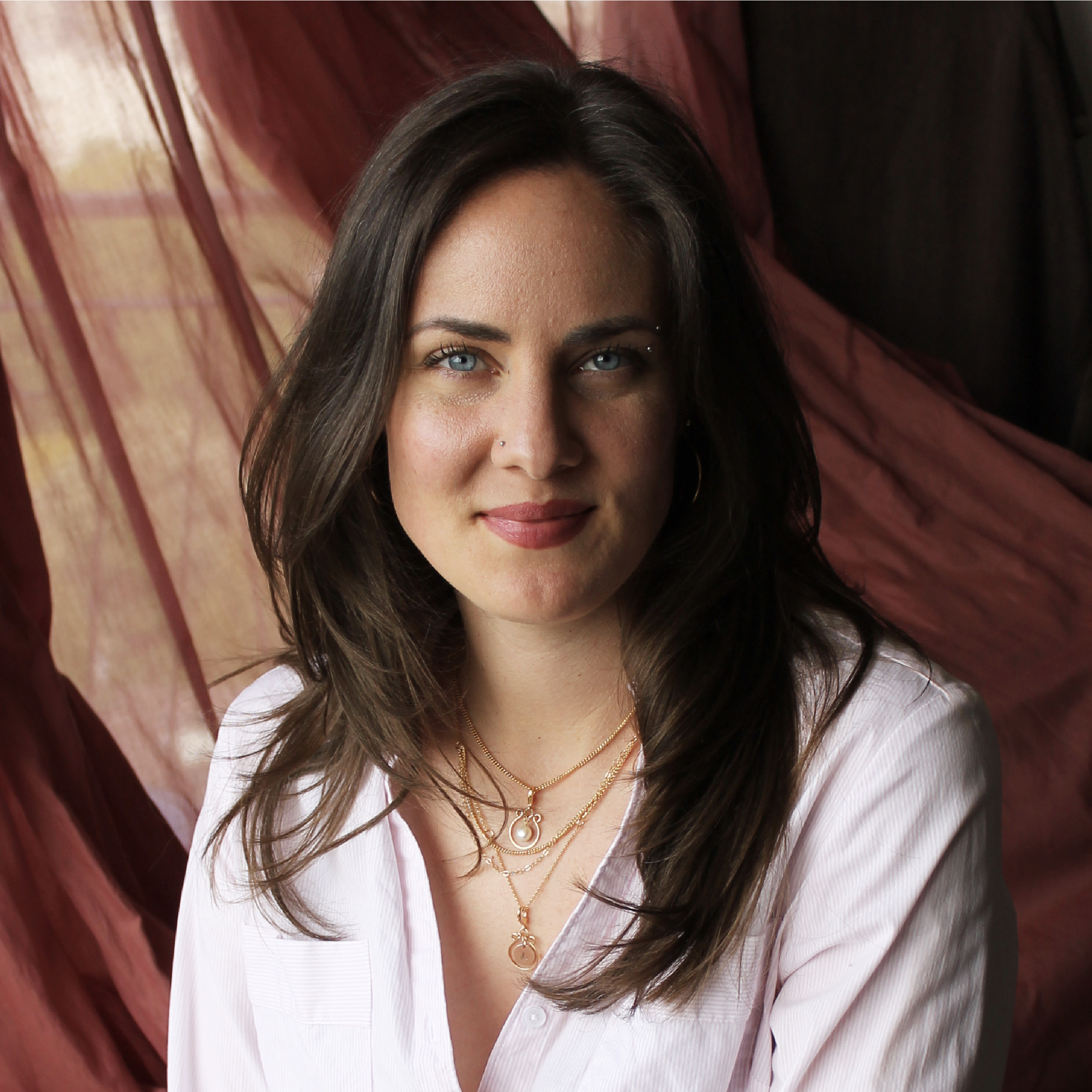 Leah Yard, the Founder of Lead Yard Designs and the host of the "Voted Least Likely" podcast, is a designer, business owner, and podcast host with a unique and inspiring journey. As a high school dropout and failure expert, Leah's path was far from conventional. From growing up on a remote lighthouse island to working entry-level jobs for over a decade, her accidental journey into entrepreneurship led to the creation of her jewelry brand, Leah Yard Designs, in 2013. In an industry that often emphasizes prestige and glamour, Leah proudly shares her story on the Voted Least Likely Podcast. Her mission is to demystify success and support those feeling isolated on their journey.

MODERATOR
Ria Renouf | Managing Editor, New West Anchor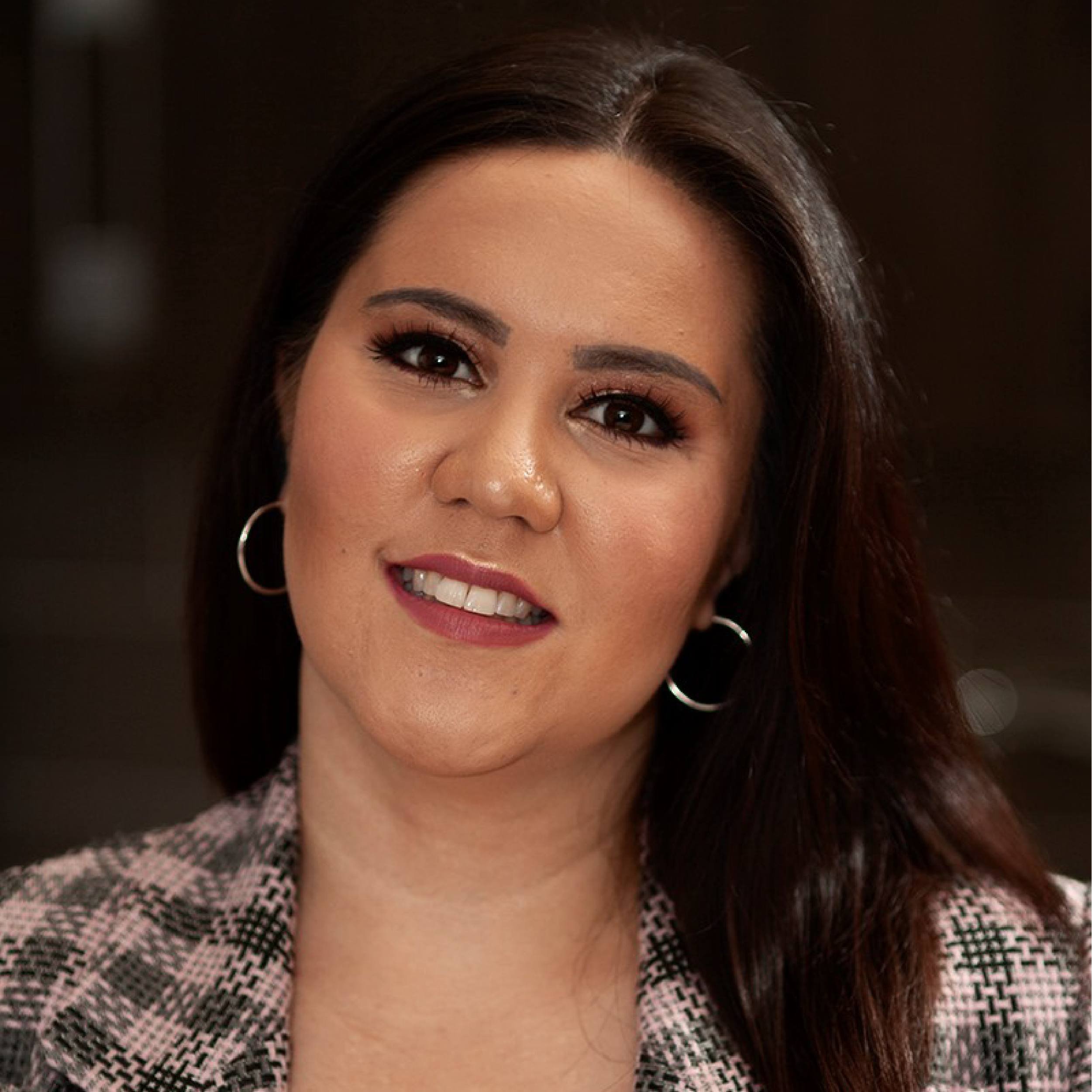 Ria Renouf, the Editor-in-Chief of New West Anchor, boasts an impressive career as a seven-time nominated news anchor and reporter. Her accolades include two Edward R. Murrow awards and a Radio Television Digital National Award for her outstanding broadcasting and writing contributions at CityNews in Vancouver. In 2022, Ria embarked on a new venture, launching the twice-weekly newsletter, New West Anchor, which seamlessly blends news coverage with a focus on the New West community. While she thrives in covering city council affairs, her true passion lies in community profiles, making The Anchor's Community Spotlight her favorite section. Off-duty, Ria, a Downtown resident, enjoys exploring the city alongside her husband, Jon.

AGENDA
5:30 pm - Doors Open
6:00 pm - Dinner & Discussion
8:00 pm - Dessert with Q&A
9:00 pm - Socializing

DINNER MENU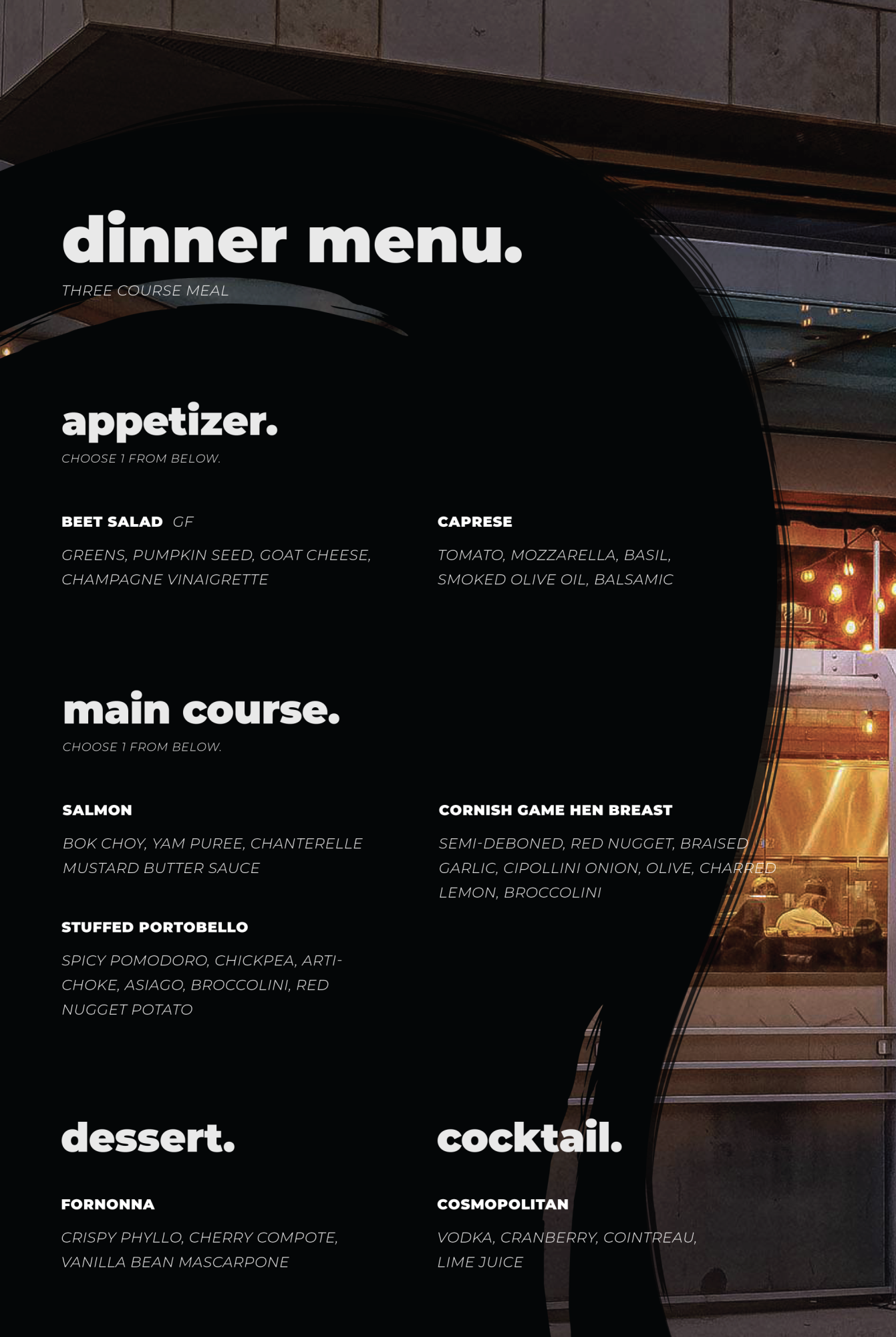 Piva Italian Restaurant
787 Columbia Street



New Westminster

,

BC

V3M 1B6

Canada



October 3, 2023 (5:30 PM - 10:00 PM) (PDT)